I don't know how's your patience level, but for those "golden patiences" like me, here's your topic!
I have dozens of plastic kits of models, from the mighty YAMATO (1/700 scale) to the simple-to-build cruise liner AIDA (1/1200 scale "miniship").
But the last one that makes me VERY happy is this Japan Air Lines Boeing 747, with the old colors of JAL.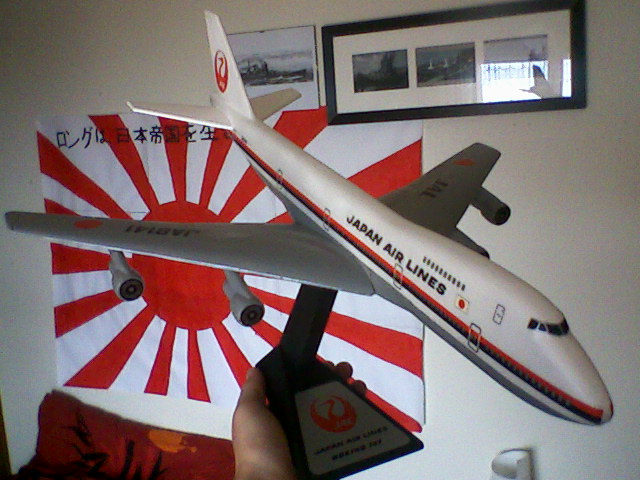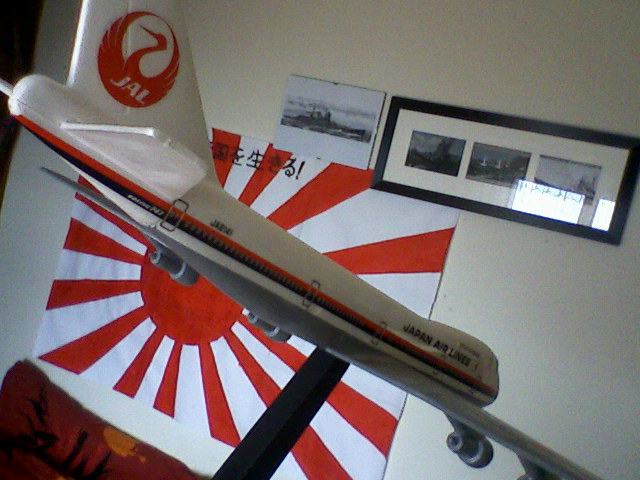 It's a YAMADA flyable foam made kit, but despite that, I don't want to fly it; it's too cool for so!
_________________________________________________
~~~ "うさぎは、私にバインドされ、私の彼女にされています。一緒に、我々はペガサス"ヤマトの電源を使用して、執拗に悪と戦うよ!" ~~~
"Usagi is bound to me, and I to her. Together, we'll fight the Evil relentlessly, using the Power of Pegasus' YAMATO!"
http://modelbus-sailormoon.webs.com/
<<< Watashi no atarashii u~ebusaito/ fōramu/ burogu!