Here's a pic that I want to show and donate to the Forum; plans of basic color schemes for my newest SM model creation.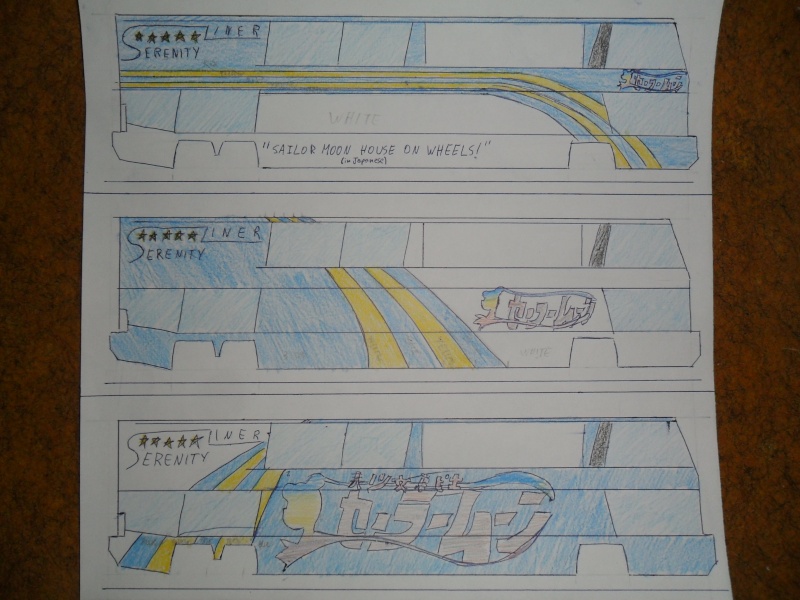 The paint scheme I have chosen was the one of the middle, and even has now logos of brands that mark my life.
I'll show new results on the usual thread.
A video will also be aired on YouTube, when this motorhome is completed!
_________________________________________________
~~~ "うさぎは、私にバインドされ、私の彼女にされています。一緒に、我々はペガサス"ヤマトの電源を使用して、執拗に悪と戦うよ!" ~~~
"Usagi is bound to me, and I to her. Together, we'll fight the Evil relentlessly, using the Power of Pegasus' YAMATO!"
http://modelbus-sailormoon.webs.com/
<<< Watashi no atarashii u~ebusaito/ fōramu/ burogu!